J3R "Rocker pot". Also known as a "See saw" pot

.
Looks like a rocker switch, acts like a single axis joystick!
Use as a votage divider, variable resistor potentiometer.
Handle will Spring return to center or one side.
Available with 3 terminals or 4 (center tap). Includes mounting bracket.
Conductive Plastic Element for High Life. Essentially infinite resolution.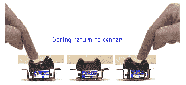 J3R- I -10K ohms standard model - Spring return to center potentiometer.
30 degrees of travel.
Options : Spring return to one end. Center tap. 1,000 & 5,000 ohm resistance values.
Alternative part number SFCP30A Sakae See Saw pot
J3R-IT-10K - 4 terminal version
Includes 2 hole mounting bracket.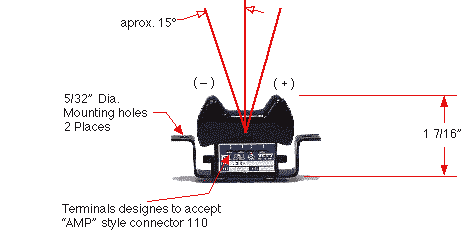 Popular Part Numbers
J3R-4047-10K
J3R-4051-10K
J3R-4051-4.4K
J3R-4053-4.4K
J3R-4057-5K
J3R-4076-10K
J3R-4117
J3R-4139

J3R-E-10K
J3R-E-1K
J3R-E-5K
J3R-I-10K
J3R-I-5K
J3R-IT-10K
J3R-IT-1K
J3R-IT-20K
J3R-IT-5K
J3RH-P-2
J3RH-S-1
J3RH-S-2
J3RH-S-3
J3RH-X-1
J3RH-X-2