The SR1A provides low cost with high proformance for wet environments and ourdoor applicaions. For more information call 610-359-1002 or email.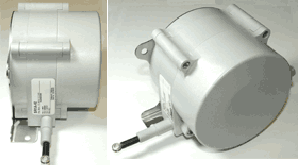 SR1A Economical Water Resistant
String Pot
Potentiometer - Voltage Divider
Full stroke ranges :
62" ( 1,574.8 mm) and 125" (3,175 mm)
Polycarbonate enclosure, RATED IP67
Hybrid potentiometer element.
Resistance : 10,000 ohms only.
Connector included.